2023 Wine fest in Machtum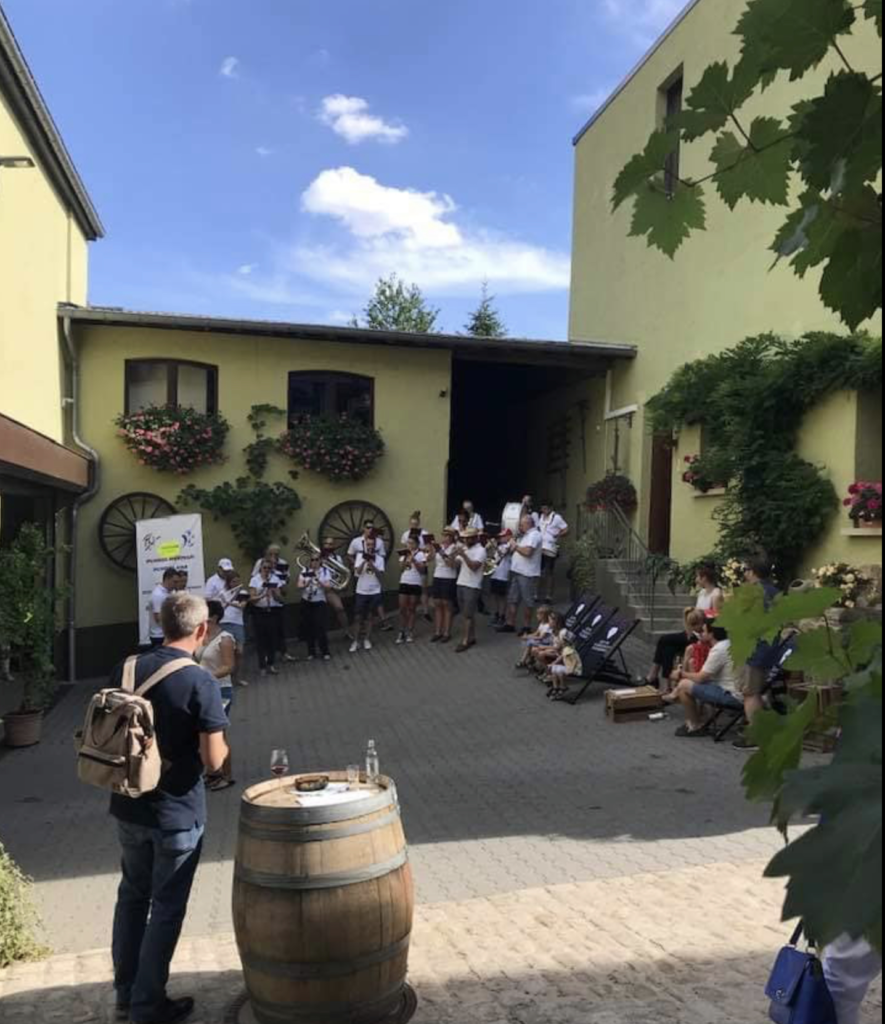 37th Wäinhappening
Thursday, August 17th
7.00pm: Vernissage of the art exhibition with the artists Romain Steffen, Claudine Figuerira, Karine Torlina, Daniil Torlin, Arthurs Pesikas Petersons, Jeanny Pundel.
Friday, August 18th
7.00pm: Open Air Meechtem mam DJ Lucci, DJ Pinkspace, an DJ Seven.
Sunday, August 20th
10.15am:
Wine blessing and festive office at church
11.30 Auer:
Aperitive concert played by Leidelenger Musikussen
11.00am-10.00pm:
Free Mosel shuttle Meechtem-Nëttel
Lunch menu: Warem Ham (hot ham), Hunn am Réisleng (chicken with Riesling),gebaake Muselfësch (fried Mosel fish) or Paschteit mat Schleeken (Pastry with escargots)
Booking Tel.: (+352) 75 02 76 (Pundel) or with the form.
1.00pm-8.00pm:
Opening of wine stands
Procession vun der Musel op d'Schliikeplaz, musically accompanied by Wormeldange Music. 
Grilled Mosel fish, BBQ.
Exhibit and Hobby artists, play ground for kids, spring castle etc…
Coffee, pastries, aside with a goud Miseler Drëpp.